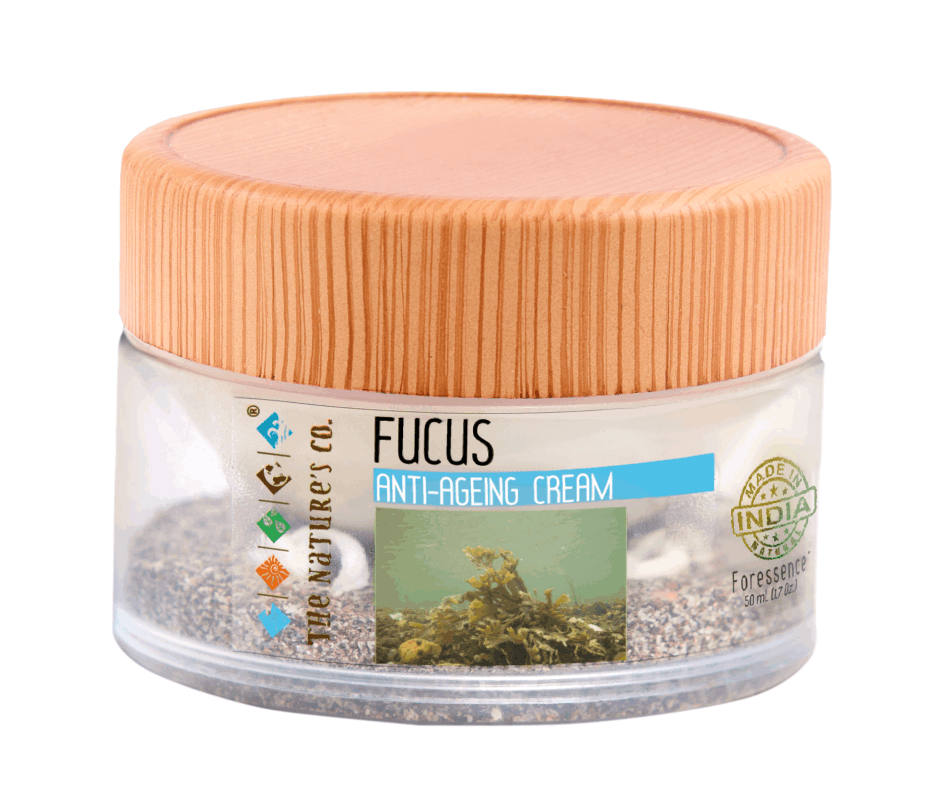 Aquaspark
FUCUS ANTI-AGEING CREAM (50 ml)
Take back the hands of time with our Fucus Anti Ageing cream. Rich with ingredients like Sea Weed and Marine plant extracts that contain natural anti-aging properties. As well as proteins, minerals and vitamins that help keep wrinkles at bay. Before using a moisturizer, smoothen it over your cleansed skin, targeting wrinkle-prone areas. Use it daily and it will prevent wrinkles and fine lines forming. Leaving your skin fresh, healthy and younger looking.
Ingredients: Fucus (See weed extract); Coneflower extract; Asiatic centella extract; Fenugreek extract; Shea butter; Grape seed oil; Vegetable Glycerin.
Disclaimer: 
Decorative Material infused in outer layer of the jar like petals, grass, sand, cotton etc is for Pictorial representation of the Range it belongs to and have no physical contact with product filled for application. The decoration can also be changed as per brand's marketing need. 

---
Share this Product
---
More from this collection