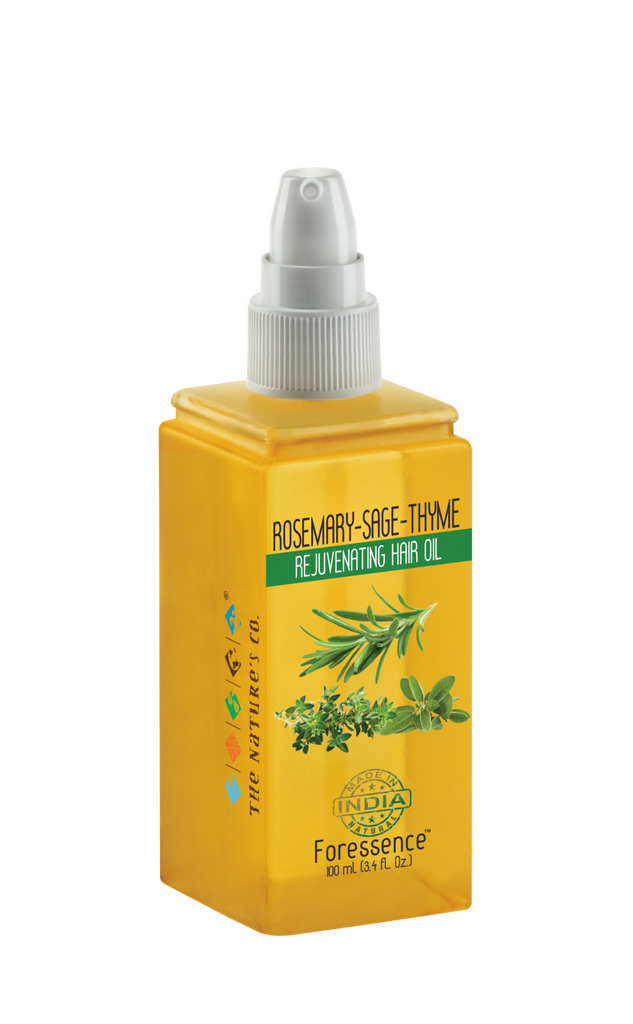 Foressence
ROSEMARY SAGE THYME REJUVENATING HAIR OIL (100ml)-MFG: 09/22 EXP: 08/24
We currently have 1 in stock.
A gentle, restorative, natural treatment for your hair. This exceptional blend of essential herbs stimulates circulation in the scalp and promotes hair growth. Scalp problems like dandruff and excessive secretion of oil will also be normalized. Apply sufficient quantity, so as to cover the scalp completely. Massage gently for a few minutes. To prevent hair loss and improve overall hair health, use this oil thrice a week on alternate days.
Key Ingredients: Rosemary oil, Sage oil, Thyme oil, Lavender oil, Sesame oil, Castor oil, Sweet Almond oil, Apricot kernel oil, Vitamin – E.
---
Share this Product
---
More from this collection